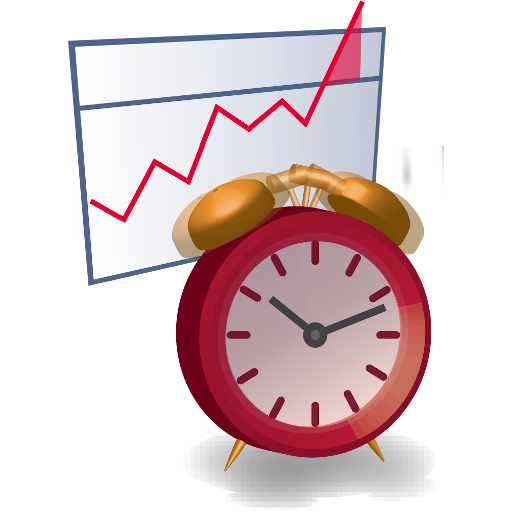 The Alert module is a central, superordinate and comprehensive alarm system, which can forward alarms from a PLC controller as well as generate its own alarms.
All alarms from one or more control units can be recorded and forwarded simultaneously. Additionally, it is possible to assign alarm thresholds to other values from the database, e.g. manually recorded values or quantity specifications, and to alert when they are exceeded.
Due to the option of central administration, changes in the alarm settings, e.g. new alarms, changing responsibilities, substitutions, new mobile phone numbers, only need to be adjusted once, in the central database. Reprogramming of the individual control units is no longer necessary. Alarms can be triggered via e-mail, SMS or voice calls.
Function-specific alarm chains
A specific "alarm chain" can be defined for every threshold value. It regulates which persons are alerted at what intervals, how often and by what means – e.g. "plant", "technology", "laboratory".
A night shift function ensures that only the most important alarms are reported at night, so that the plant manager is not unnecessarily disturbed.
High operational reliability
Redundant alarm paths and comprehensive logging of all actions ensure high operational reliability and good traceability of all actions.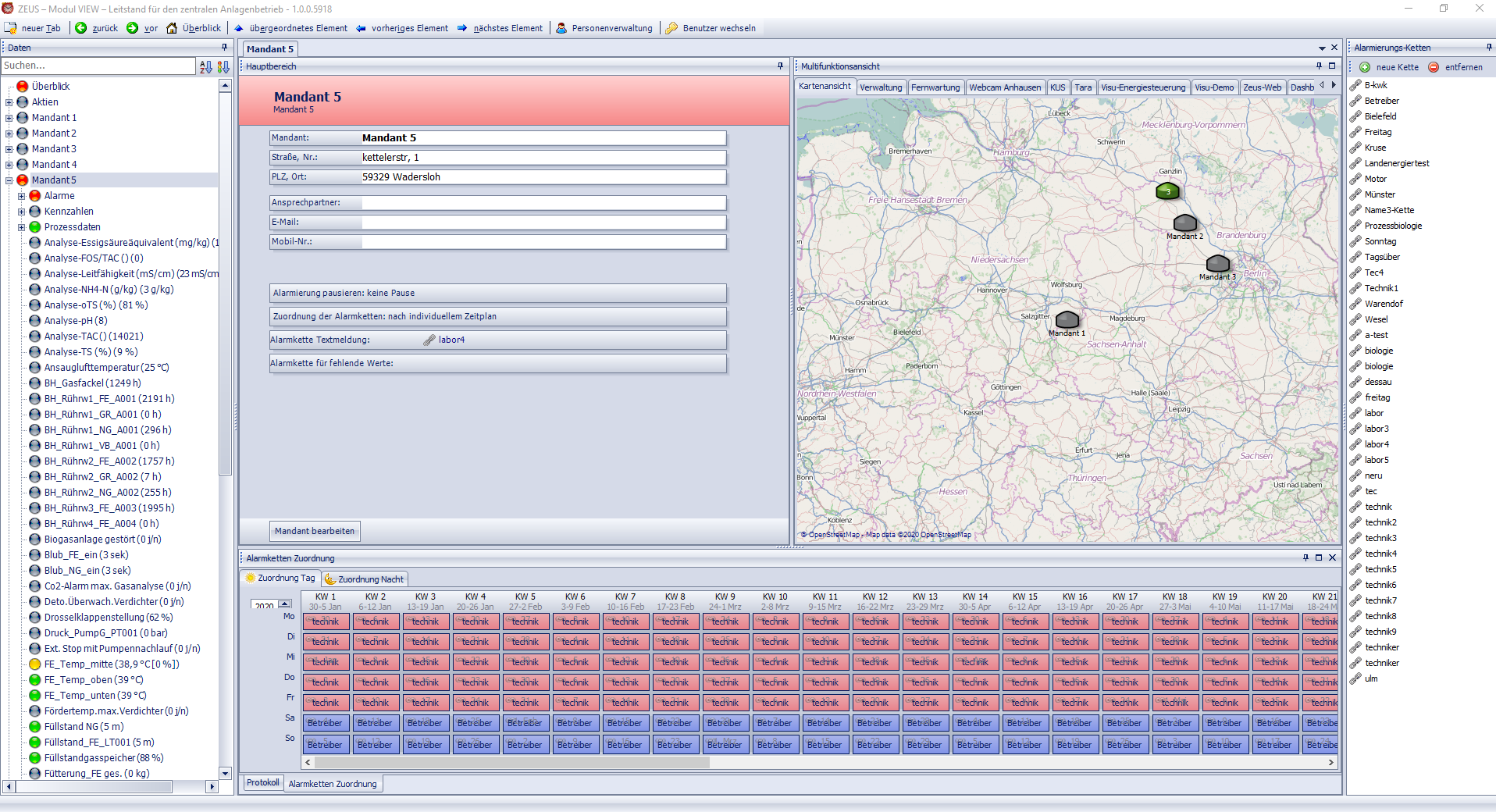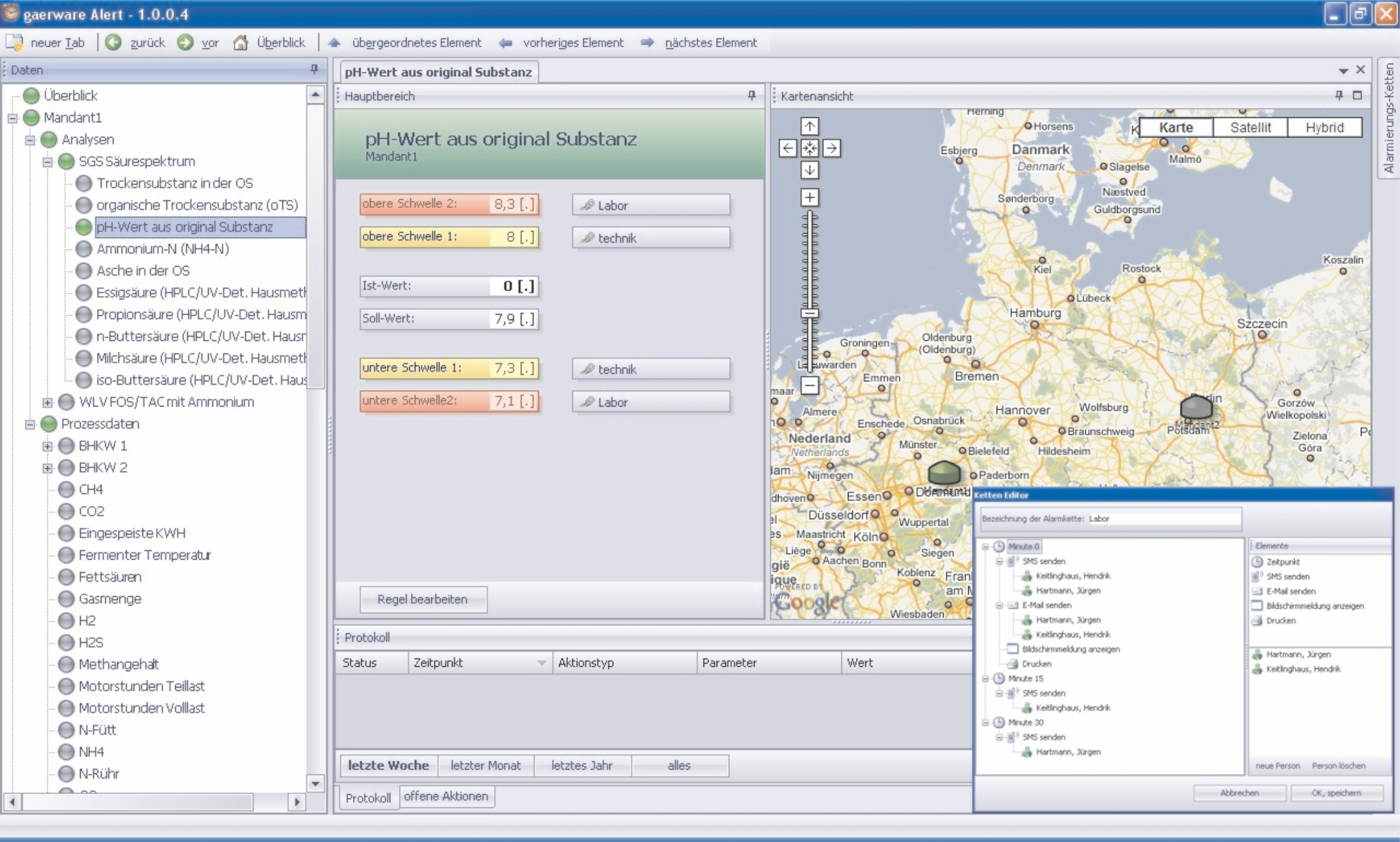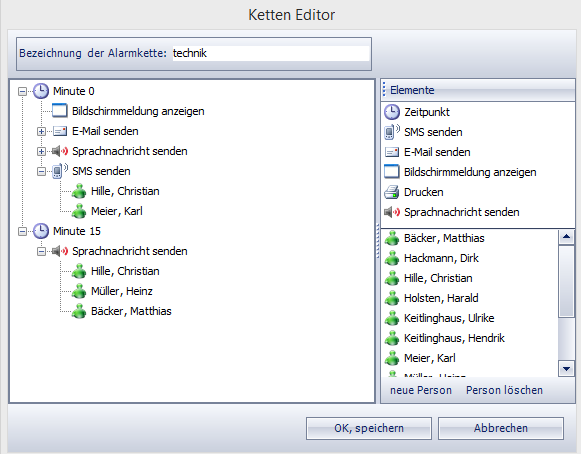 ZEUSALERT-01-zeitplanbasierte-Alarmierung_DE
ZEUSALERT-02-PC-Screenshot_DE
ZEUSALERT-03-Ketteneditor_DE
---