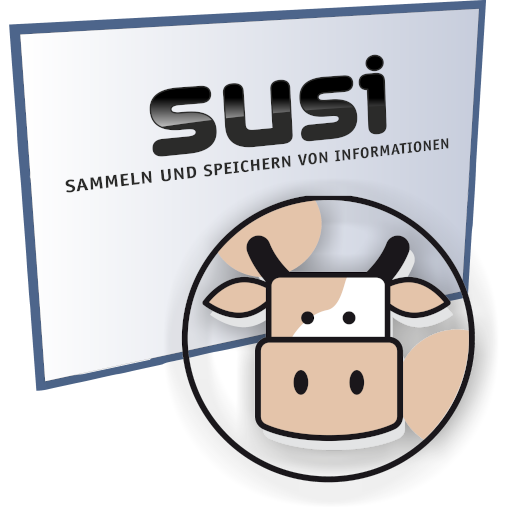 SUSI is a multifunctional data logger that is installed directly in the control cabinet and simply connected to the PLC via a cable. The connection to the central system can be realised via LAN, analog line, ISDN line, DSL or mobile phone and enables an online connection. The data can be both fetched and delivered. A PC is not required on site, which means that the operational reliability of the system is very high. Different SUSI types can be used, depending on the intended use.
Functions
Depending on the configuration, SUSI offers the following functionalities, which will be described in more detail below:
Data logging function
Alerting via SMS or e-mail
Visualisation of the PLC data on the integrated web server
Gateway for remote maintenance for the entire plant
integrated modem
integrated router
Direct connection of analog or digital signals via optional I/O modules
Automatic data recording
All data available through the PLC (control system) can be read and added to the central database. These are, for example, measured values (such as temperatures, CH4 content), meter readings of engines, agitators or pumps, running times, quantities (e.g. flow rates) but also failure messages and alarms or messages regarding operation.
Only information from the PLC programmer is required for connection and data transmission. Needed are mainly the subscriber address for SUSI in the transmission protocol (MPI, Profibus, ISOTCP…) and a list of the data to be read from the PLC, including the short and long name, the unit, the variable type and the memory address in the data block of the PLC. If necessary, the transfer parameters are coordinated in detail.
Direct intervention or reprogramming of the controlling unit is not necessary for the successful integration of SUSI!
Alerting
Susi can directly alarm various addressees via SMS or e-mail if threshold values are exceeded or malfunctions occur.
In connection with the ZEUS system, SUSI sends all messages to the central server, from where they are forwarded to centrally and easily configurable alarm chains. In this way, the administration of the alarm system is centralized and therefore easy to manage.
Visualisation
The integrated web server enables the visualisation of plant operations including real-time data. Not only can current actual values be displayed, but also target values settings reconfigured.
Gateway
The gateway function enables SUSI to function as a central dial-in node, via which various authorized persons can dial into the plant network with authentication. They are then routed through to the desired plant section via IP over the network. This enables the operator to provide his suppliers with an ordered dial-in structure and avoids the installation and costs of multiple telephone connections.