In arguments about odour emissions of biogas plants, it is valuable for operators if they can objectify their claims in discussions with neighbours or authorities.
The continuous recording of weather data such as wind direction and strength is a valuable support here.
The ZEUS – Module Weather automatically records weather data and makes it available for analysis or documentation, together with other data from the plant via the module GABI.
By including the weather data in the operating log, correlations with process data can be recognised more easily.
With the help of the module GABI, the weather data can be compiled and evaluated together with any other data.
The actual weather station is professional and of high quality. The transmitter module is powered by solar energy and connects via radio over a distance of up to 300m to the base station.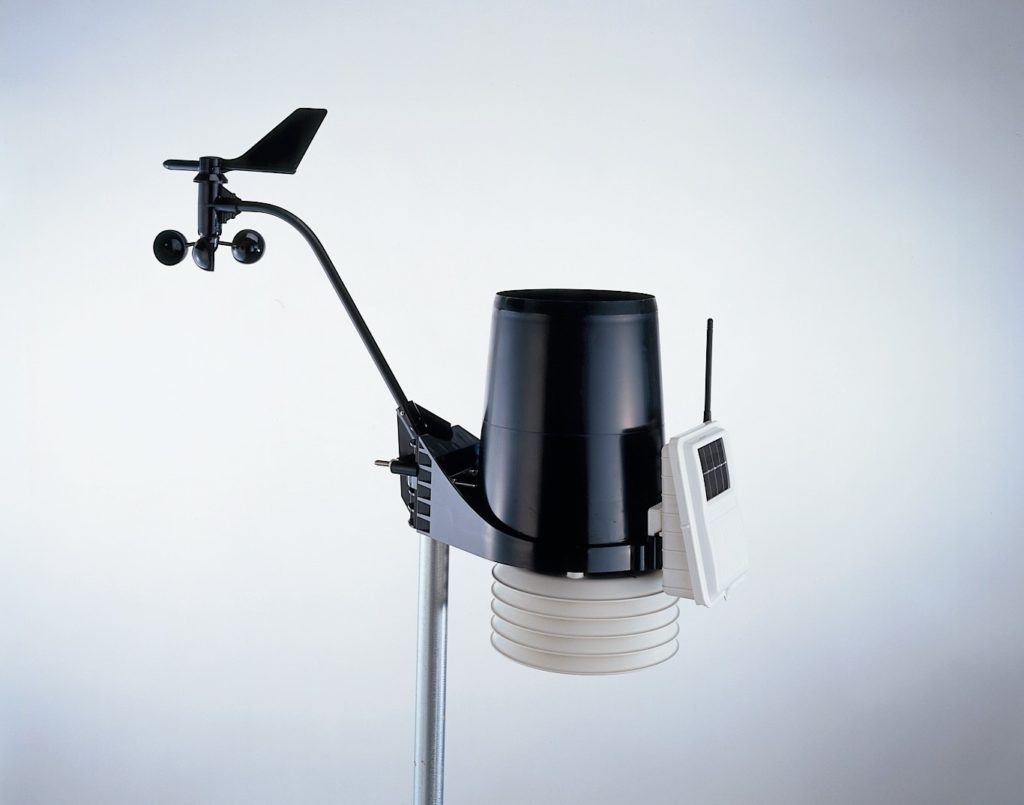 The base station is a representative desktop device with lighting capability that can be connected to ZEUS via USB or network. Due to the network connection, a PC on site is not required.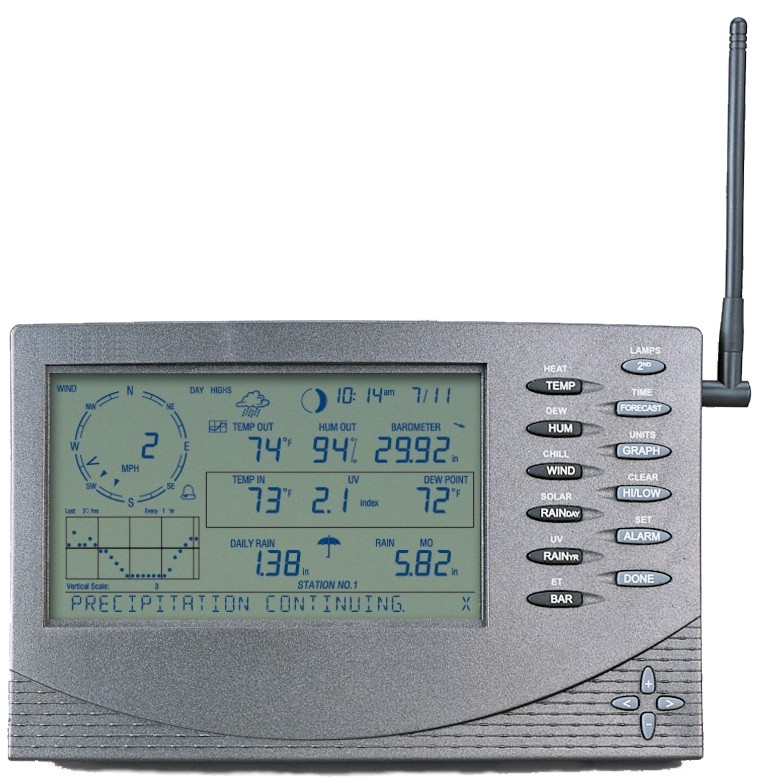 Optionally, sensors for UV radiation and solar energy/m2 can be installed, e.g. to prove weather influences on pressure-controlled biogas tanks. The recorded data flows into the operating log, ready for evaluation.
---