ZEUS tara supports the wheel loader driver in filling the dosing feeder and documenting inputs. The driver can select desired substances from a list.
ZEUS tara indicates the quantity to be refilled of a specific substance. Care is taken to ensure that the specified mixing ratio is maintained when filling the dosing feeder. The feeding of the fermenter can continue simultaneously.
Communication runs via a mobile, robust radio touch display which the driver can take with him on each wheel loader. It works simultaneously as a display and an input device and is connected to the system via WLAN or the mobile phone network. Large displays, handheld transmitters or radio receivers are not required.
After completion of the filling process, the input materials are automatically documented in a database and are available together with other plant data for evaluations or the operations diary.
If a dosing feeder falls below a set minimum filling level, a notification can be generated by e-mail or SMS.
ZEUS tara can be used for any number of dosing feeders and can be retrofitted to any system at low cost.
Four variants are available for recording weight:
Using the weighing data from the PLC
Manual recording of the dosing feeder weight before and after filling
Manual recording of the net weight per bucket or per input material
Registration of the bucket weight via the Connect module and the connected truck scale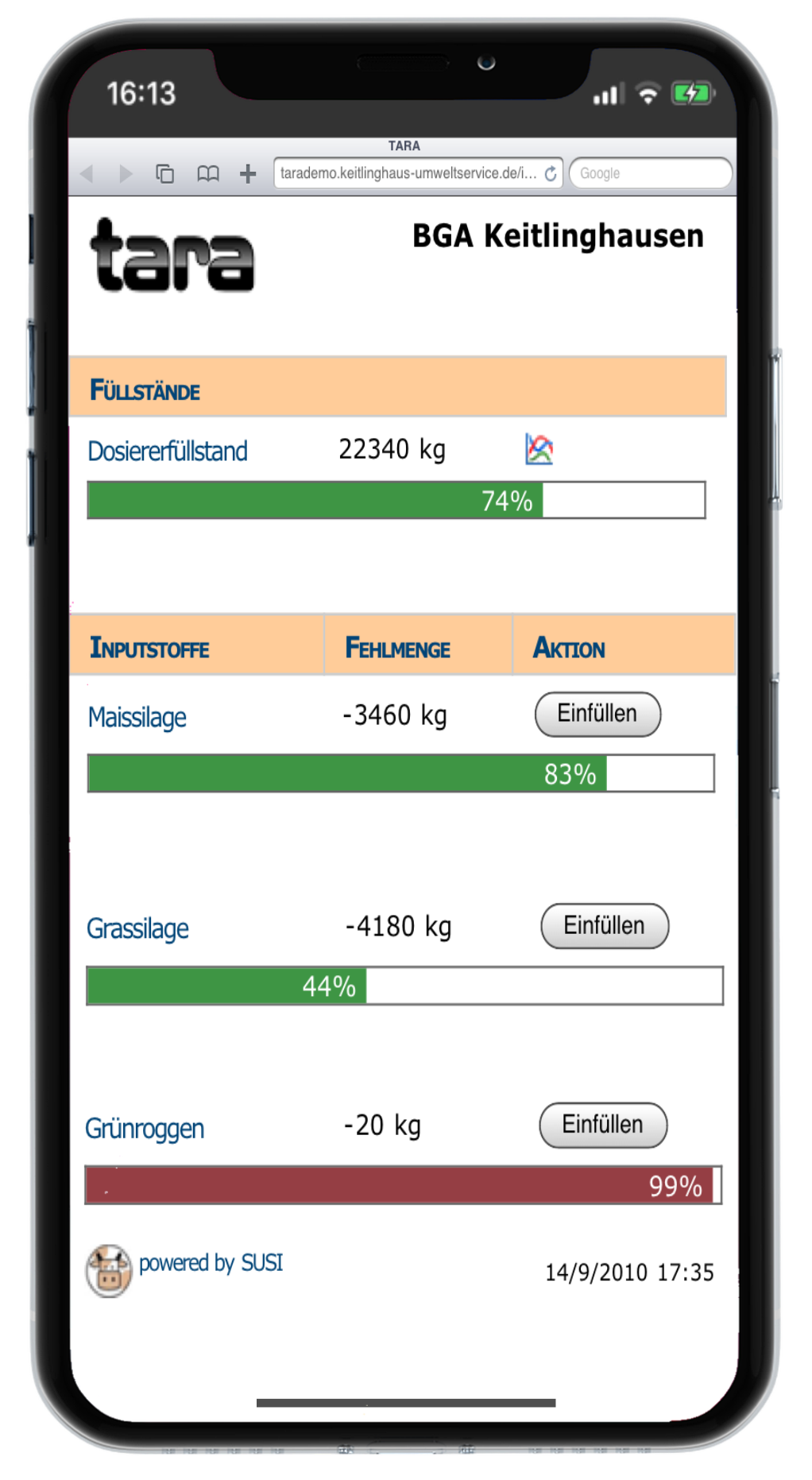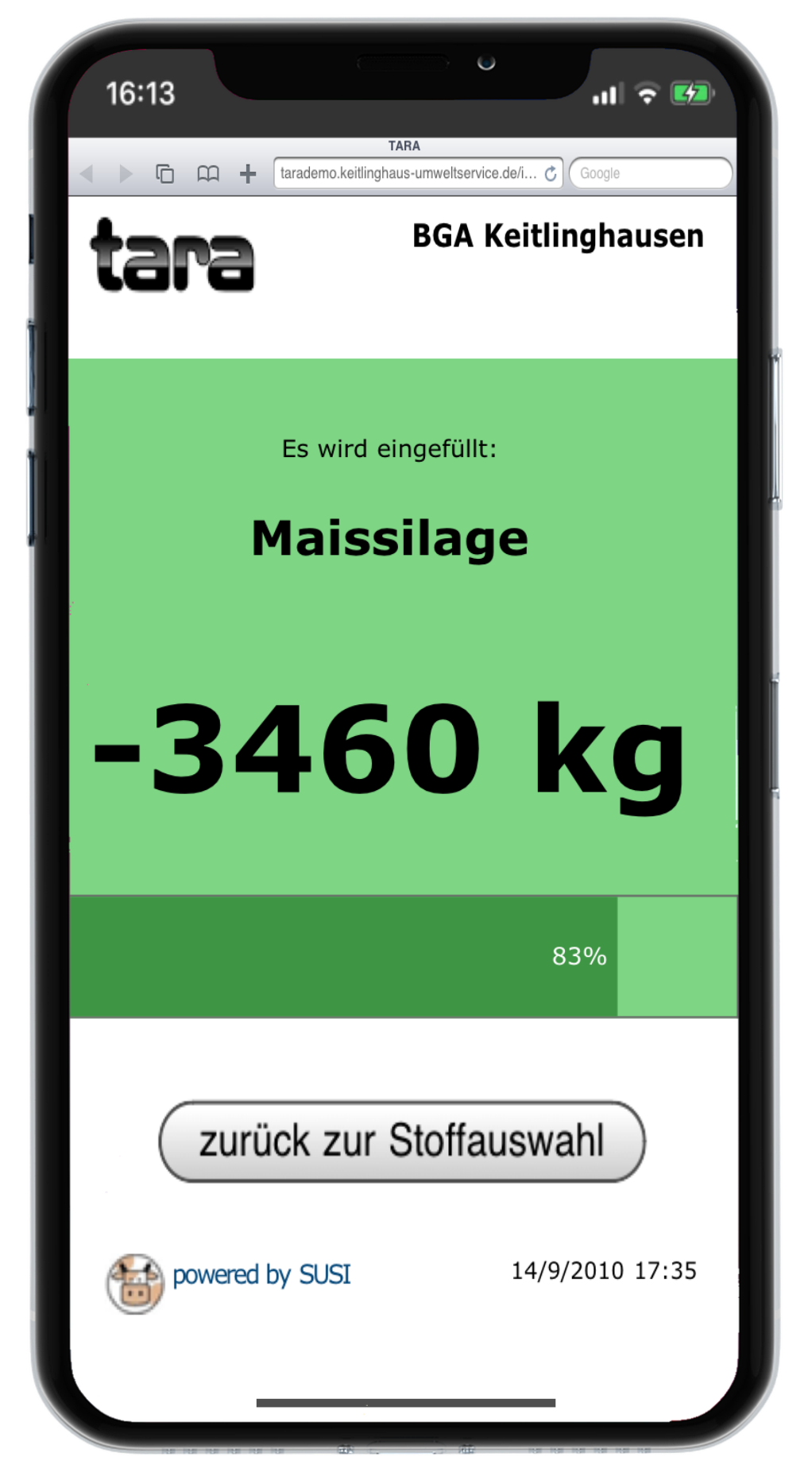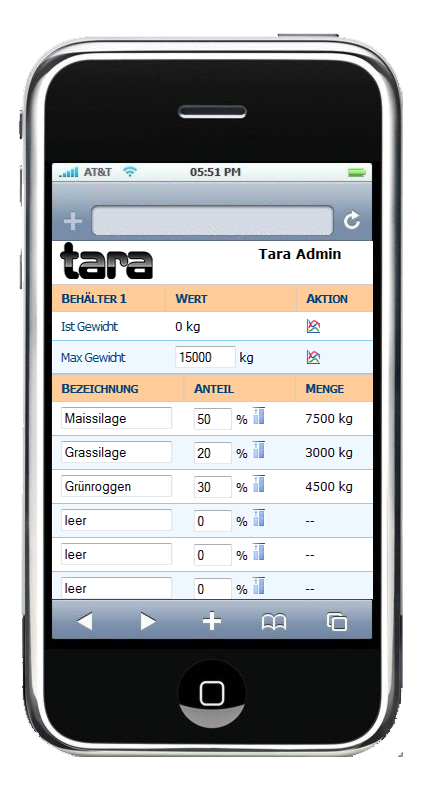 ZEUSTARA-01-Füllstände-und-Inputstoffe-Smartphone_DE
ZEUSTARA-02-Wiegedaten-Smartphone_DE
---