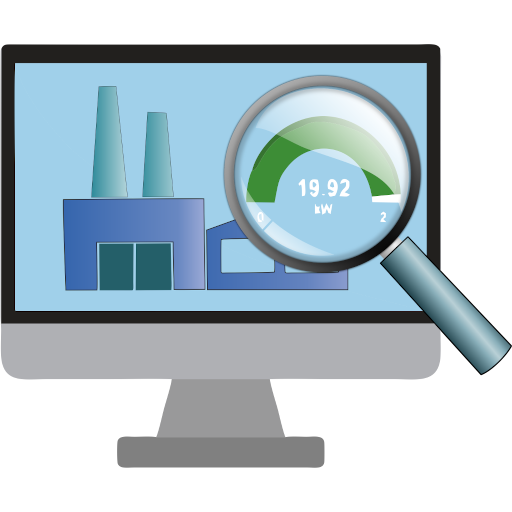 The Visualisation module is fully web-based and can therefore be accessed from any standard browser – from a PC as well as from a tablet or smartphone.
The visualisation is based on a PLC or on the SUSI module and is therefore ideal for retrofitting at existing plants, the module can be used for the entire control system or for the visualisation of individual parts such as the CHP.
Thanks to special displays, only minimal amounts of data are transmitted, making operation possible even in areas with poor mobile phone coverage.
Due to the consistent use of web technology, no logic and thus no specific configurations are required on the operating devices (PC, smartphone, etc.)! This means that in the event of damage, they can easily be repurchased through normal retail channels and put back into operation.
The visualisation can be used by several participants in parallel.
The integrated user administration provides the necessary security.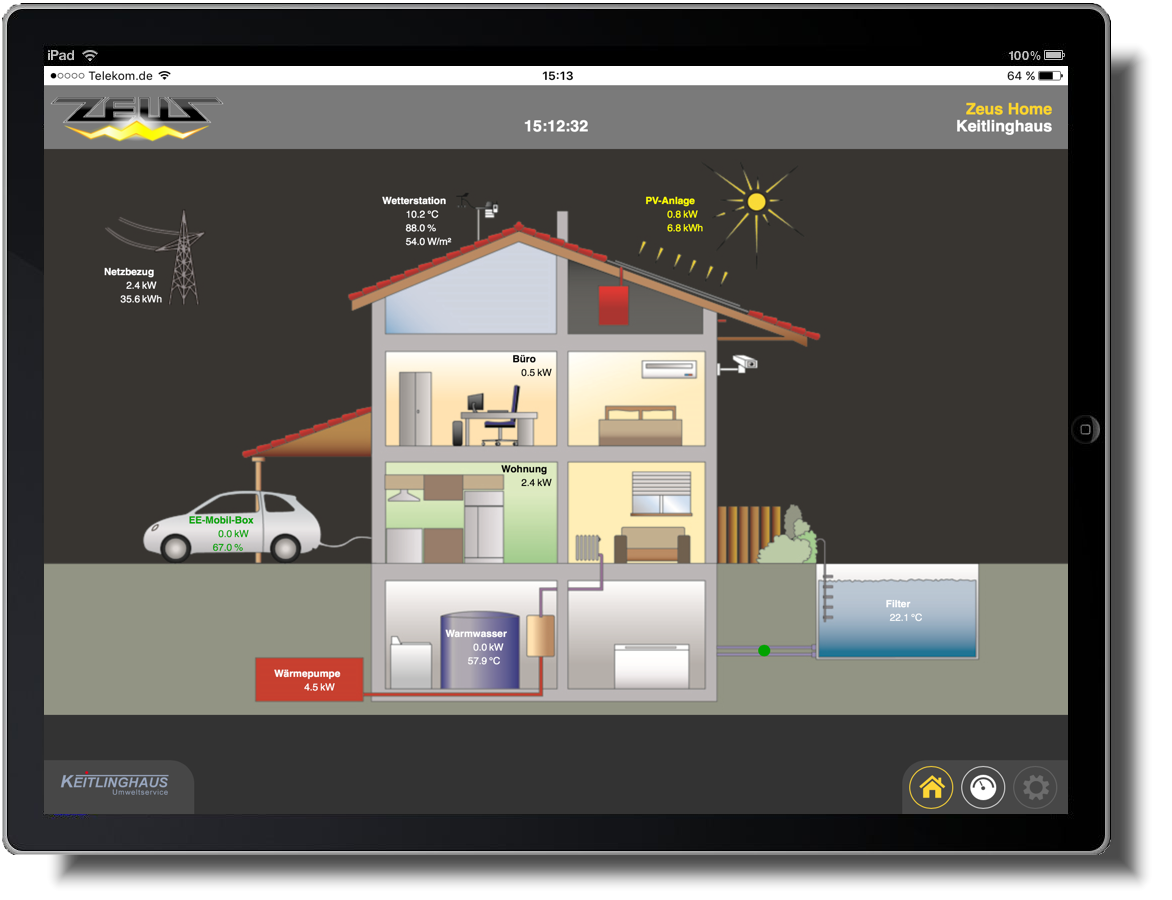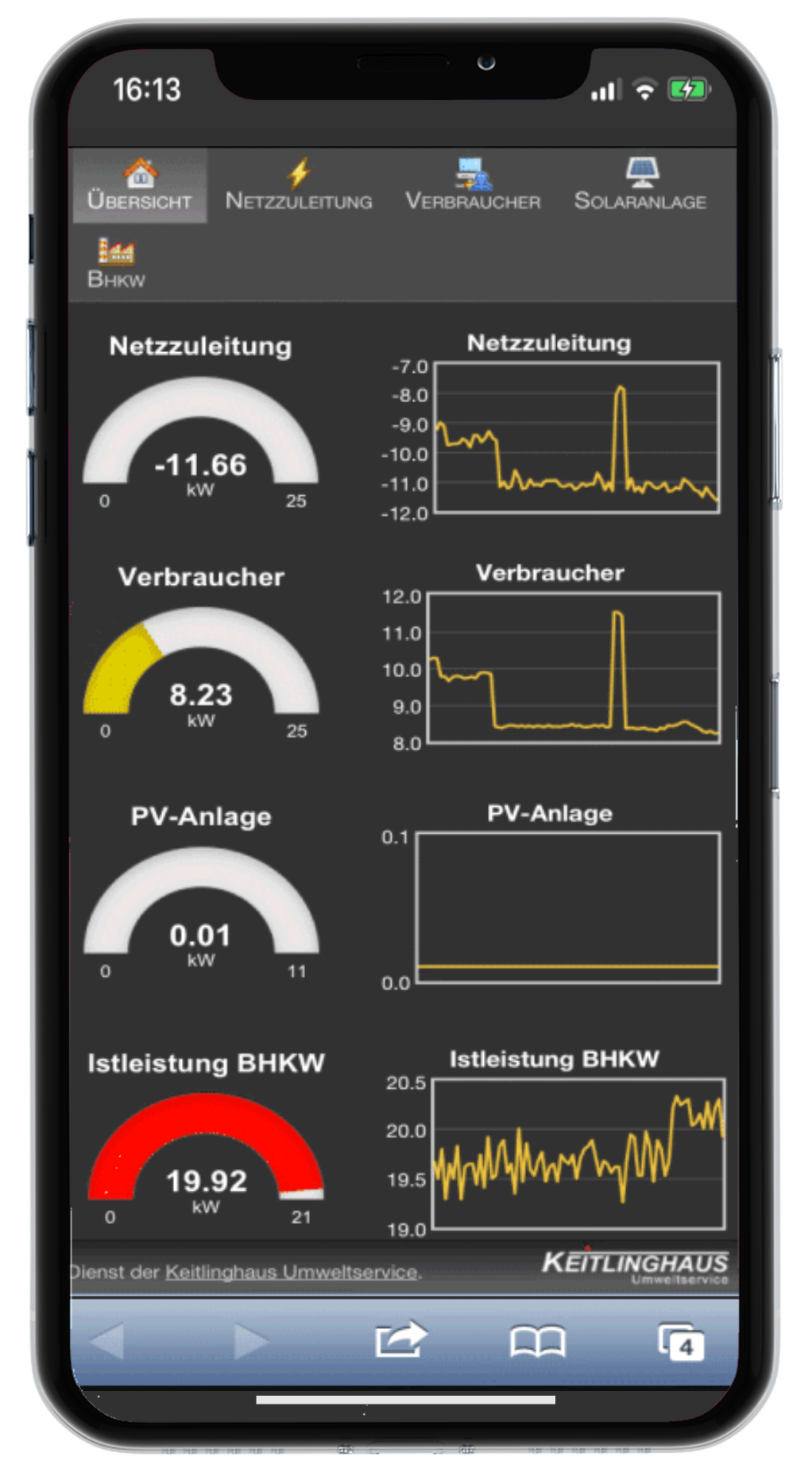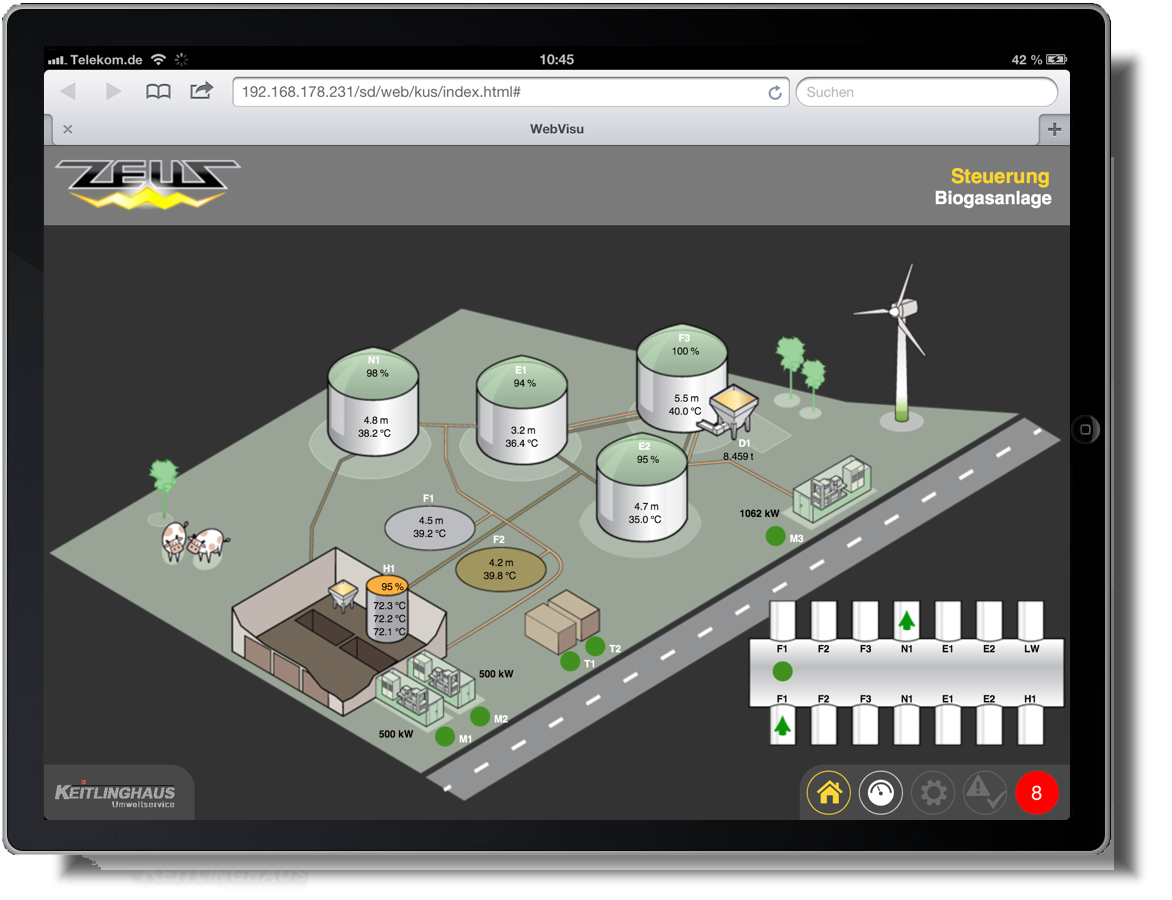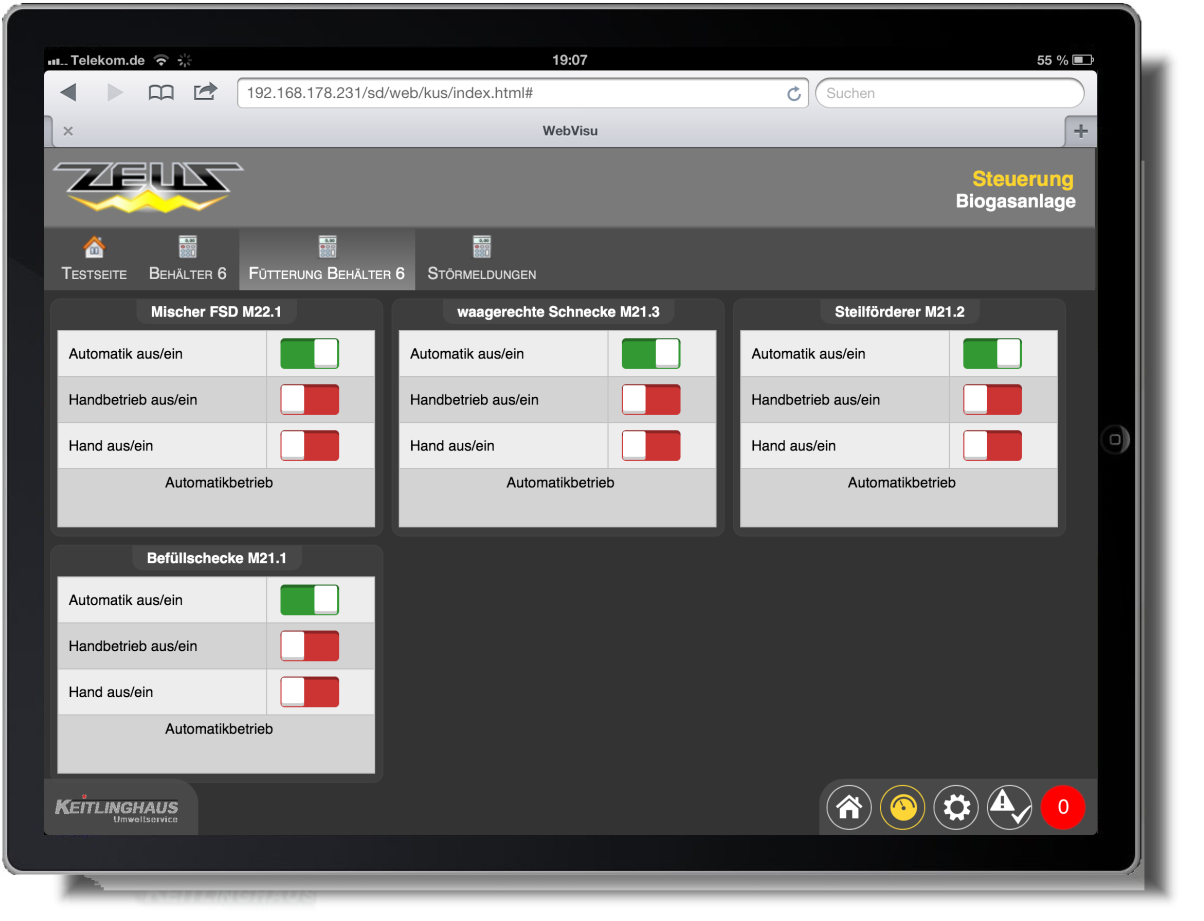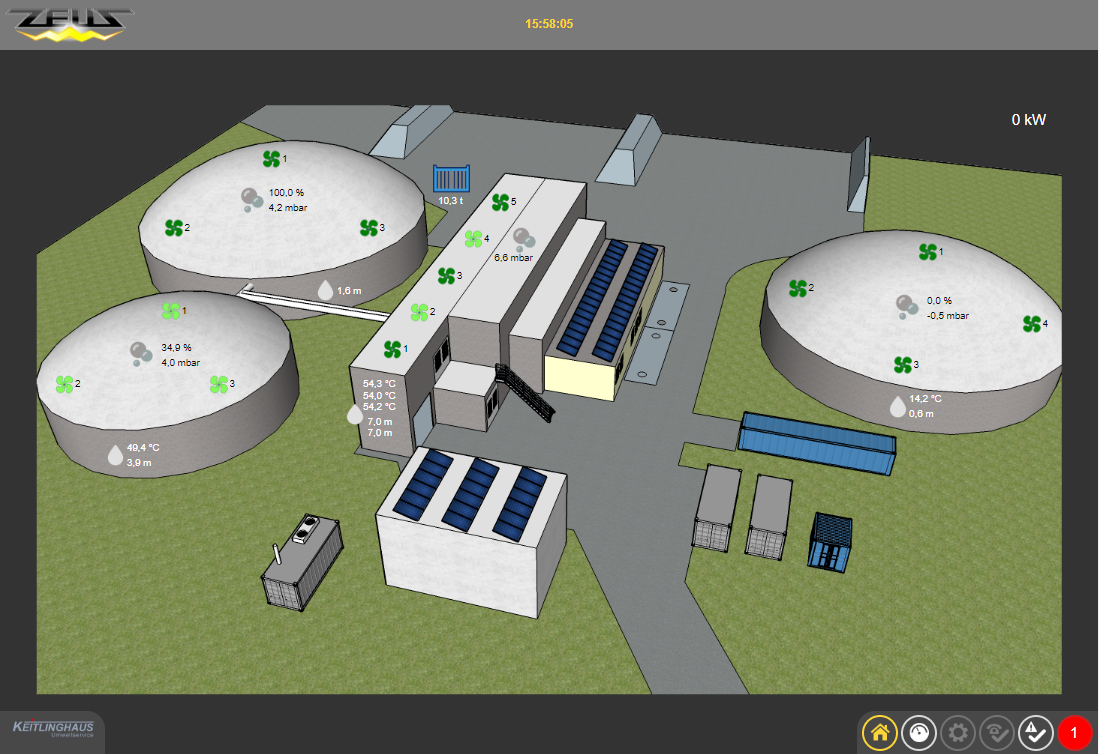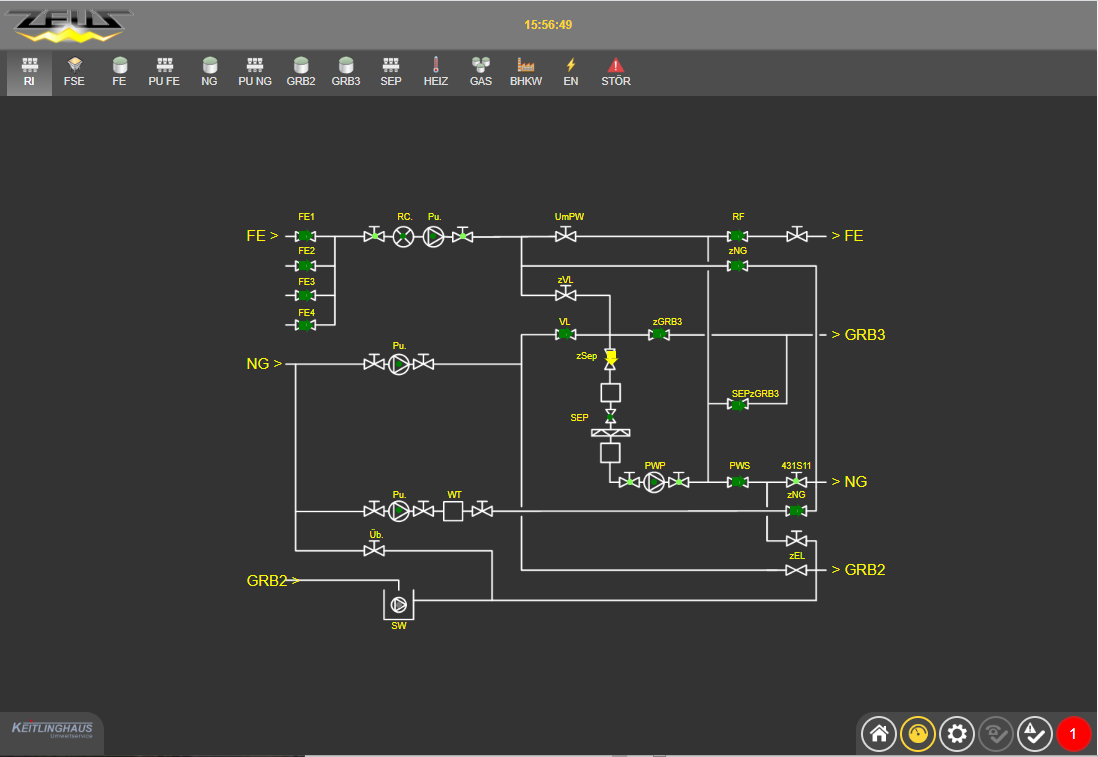 ZEUSVISUALISIERUNG-01-Visu-iPad5-Haussteuerung_DE
ZEUSVISUALISIERUNG-02-Visu-iPad7-Haussteuerung-Uebersicht_DE
ZEUSVISUALISIERUNG-03-Mobile-Ansicht-Visualisierung_DE
ZEUSVISUALISIERUNG-04-Visualisierung-Anlage-Ipad_DE
ZEUSVISUALISIERUNG-05-Detailübersicht-visualisierung-Ipad_DE
ZEUSVISUALISIERUNG-06-Visualisierung-Anlage-Beispiel-Nawaro_DE
ZEUSVISUALISIERUNG-07-Visualisierung-Beispiel-Kofermentationsanlage_DE
ZEUSVISUALISIERUNG-08-Visualisierung-Beispiel-Pumpendiagramm_DE
ZEUSVISUALISIERUNG-09-Visualisierung-Beispiel-Smarthome_DE
---