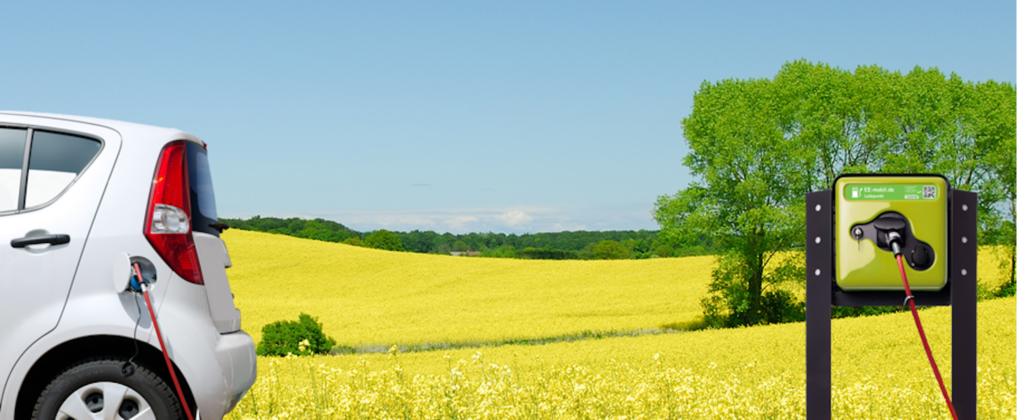 The future of mobility is electric. Ever scarcer fossil fuels, climate action and a growing demand for mobility will require new, innovative drive systems in the long term. Major advances in battery technology have made electric mobility the most promising option for future mobility. For this reason, the German government has set itself the goal of having at least seven million registered electric vehicles and one million charging points in Germany by 2030. The success of this project depends largely on the expansion of the charging infrastructure, as the attractiveness of electric vehicles from the customer's point of view is determined by their ease of use. This is not only a question of the distribution and number of charging stations, but also of their user-friendliness. Important factors here are charging time, a convenient payment system, and unimpeded access, i.e. easy finding of charging stations. It is also crucial that electricity from renewable energies is used, because only then is e-mobility really environmentally friendly and inexpensive.
While conventional gas stations are not operated by private individuals due to their requirements, electric charging stations can be installed easily in both public and private spaces. Public charging stations are beneficial for municipalities and advantageous for companies. Charging points operated by local authorities give citizens the opportunity to combine the pleasant with the useful. A visit to the municipality or a shopping trip, for example, becomes an opportunity to park cheaply and charge your electric vehicle reliably and cost-effectively. In addition, tourism and local businesses are promoted, as well as the "green" image of the local community.
More advantages apply to companies and tradespeople, as the charging station represents a positive additional benefit for their main business.
Private persons owning an electric charging station could even make it available to other E-vehicle users in line with the ideas of the "Sharing Economy" by integrating it into the EE-Mobil app. Neighbours would, for example, not necessarily have to buy their own charging station, and the owners of charging stations could benefit financially.
A publicly available charging station can be supplemented at any time by energy control or load management systems in order to optimise the usage of the self-produced electricity and increase economic efficiency.
---
Suitable Products