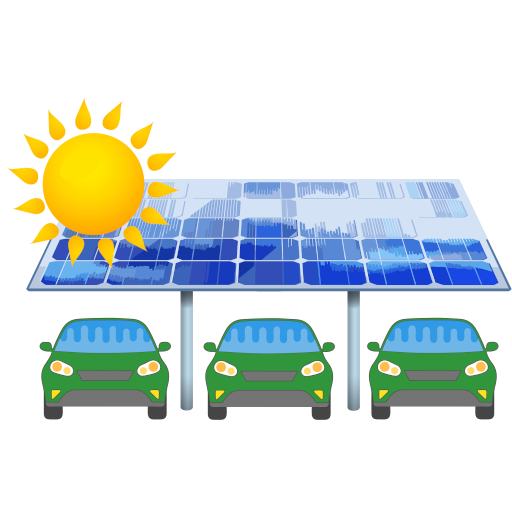 Inexpensive charging of electric cars and e-bikes – independently and everywhere
The Solar-ChargePort does not only protect your vehicles from snow, rain and sun, but also charges up to 3 electric cars at the same time with inexpensive and environmentally friendly solar energy. The basic version is connected to the local power grid. Alternatively, the ChargePort can also be installed off-grid, so that cars are charged independently, only with the self-generated solar power.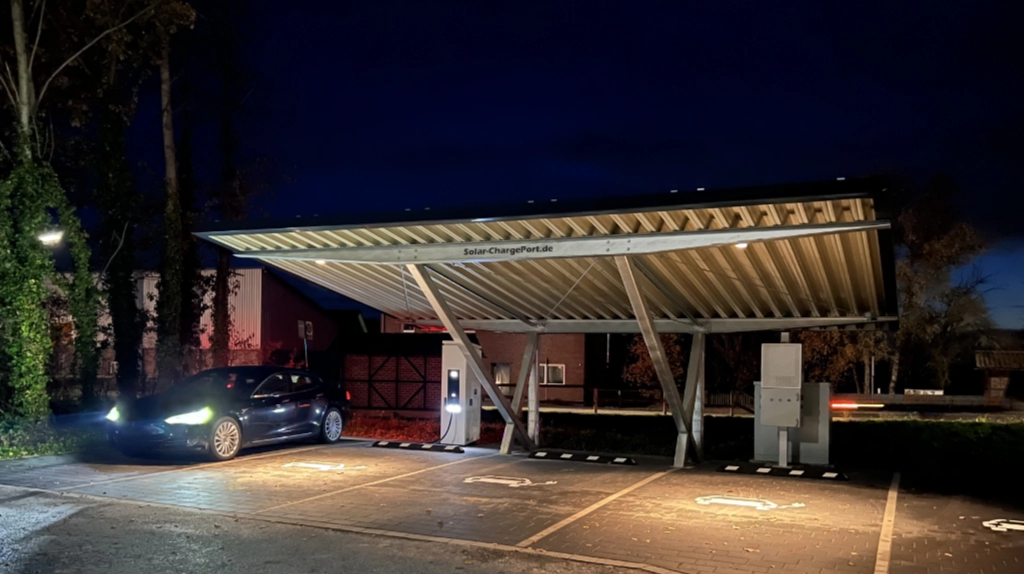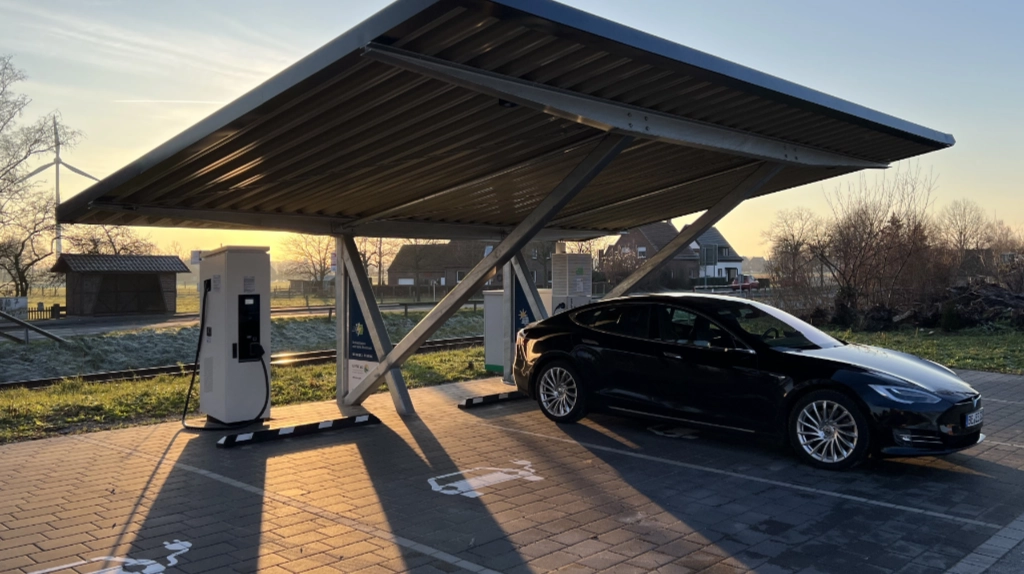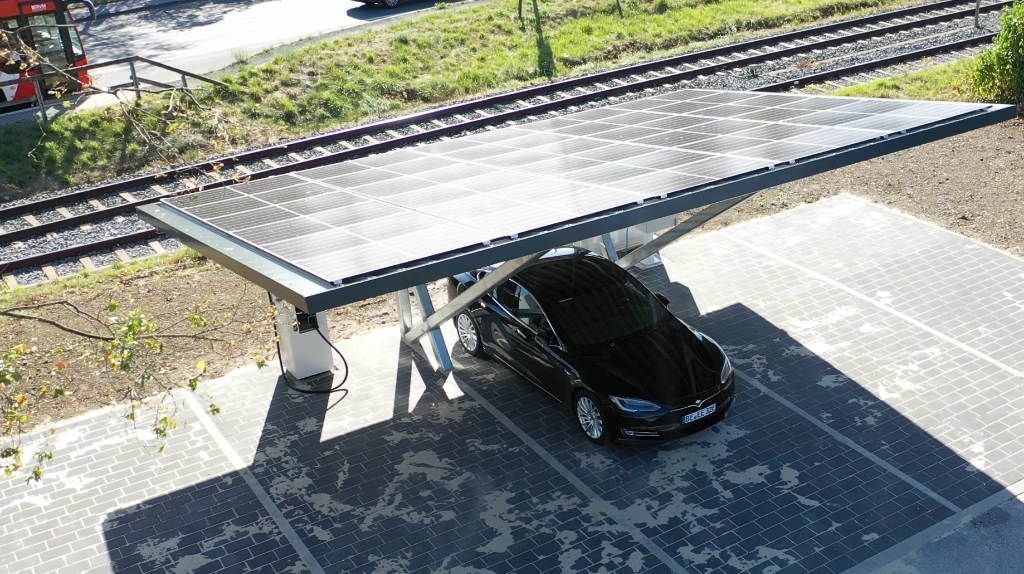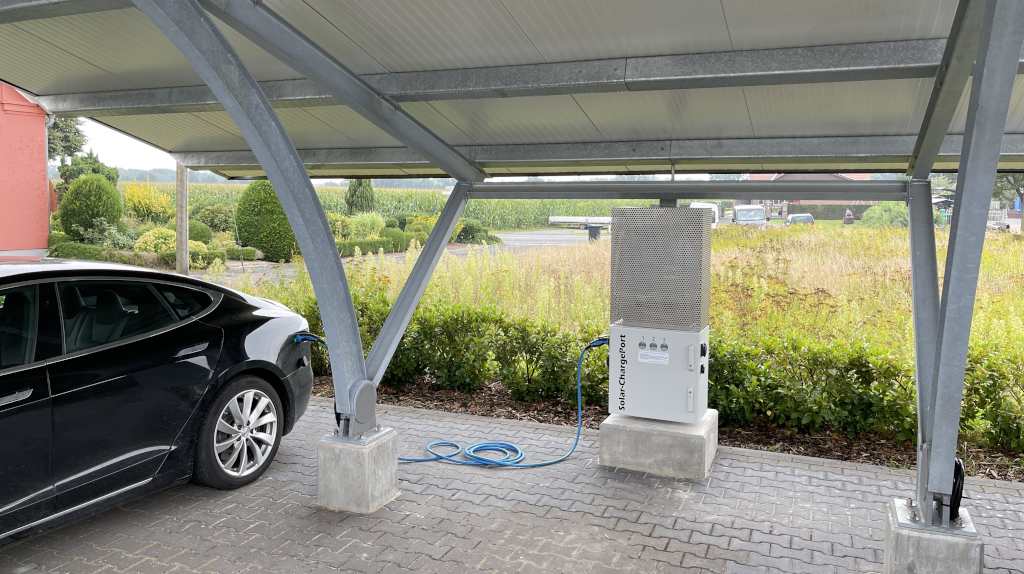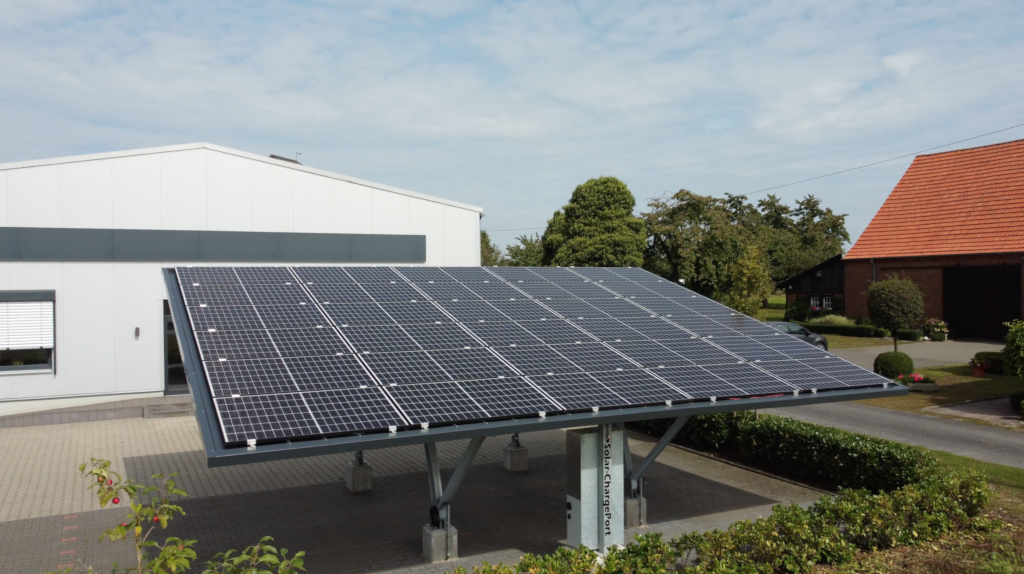 solar-chargeport-bei-nacht
solar-chargeport-sonnenuntergang
solar-chargeport-sonnenuntergang
solar-chargeport-Anschlussbox
solar-chargeport-Standbild
All that is needed for the installation is a foundation and, if necessary, a power connection.
The standard Solar-ChargePort has a solar power of 10 kWp and offers a maximum charging power of 22kW per charge point. It is scalable and can be linked in series or head-to-head with other standard modules to achieve a higher solar power output.
The individual charging processes are coordinated via a special control system (ZEUS fleet charging management) so that the available solar energy is optimally used for the vehicles. If all three cars require full charging power, grid energy can be added via the power connection. The charging customer scans a QR code on his smartphone to activate the charging process and can obtain further information at any time via an app. Further Information: www.solarchargeport.de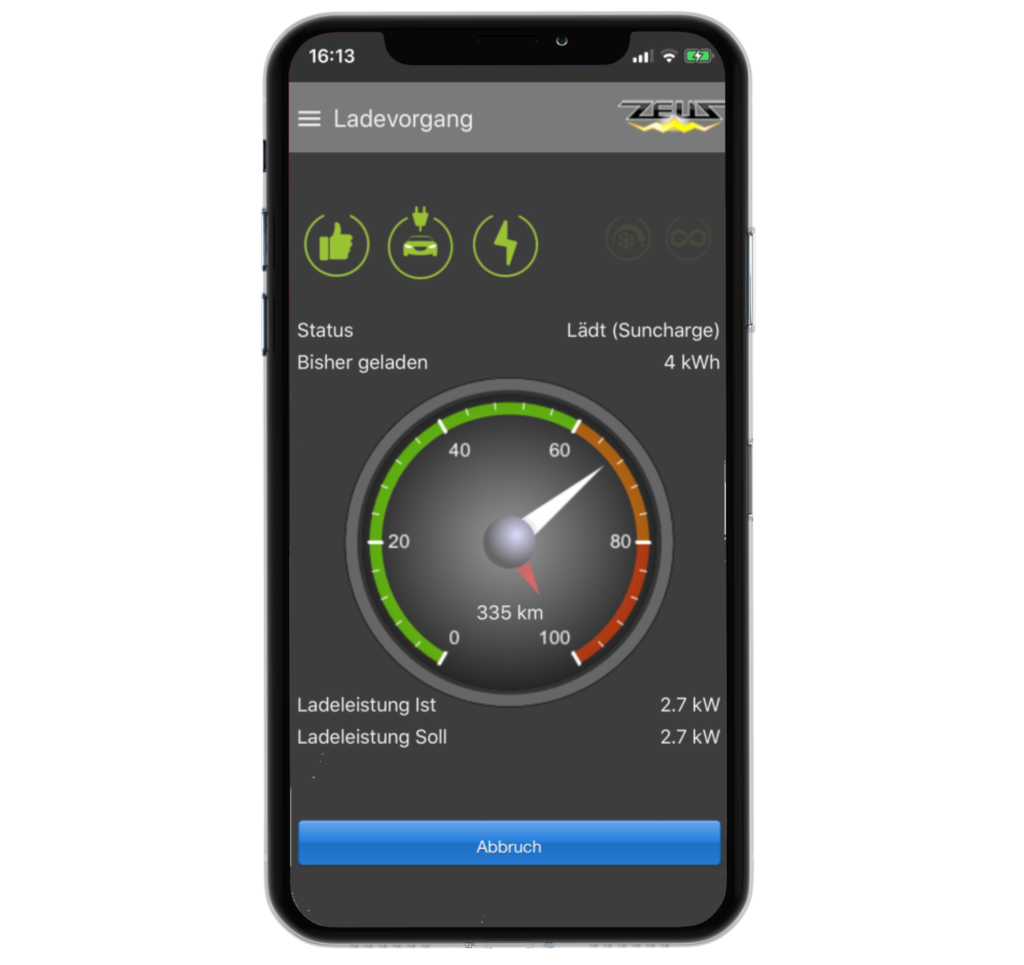 Features:
3 parking spaces WxL (2,65m x 6,0 m)
3 charging stations type 2 (max. 22 kW)
Charge control adapted to the available solar power
Photovoltaic system (output: 9.9 kWp)
optional off-grid version
Mains connection
Installation site: existing parking lot
Scalable (Linking in series or head-to-head)
Weather protection for the vehicles
App for activation and control
Optionally billable via EE-Mobile platform