Due to their ability to store energy, biogas plants are uniquely qualified to generate electricity independently of the sun or wind. This capability should be used profitably in the future.
For this purpose, decentralised energy producers or biogas plants are linked together (pooled) to form a virtual balancing power plant and can thus offer their services profitably on the electricity market.
Advantages are primarily:
Direct marketing
demand-based feed-in
Balancing energy
and system services
A network like this is financially lucrative for the operators and essential for maintaining their position in the energy mix of the future!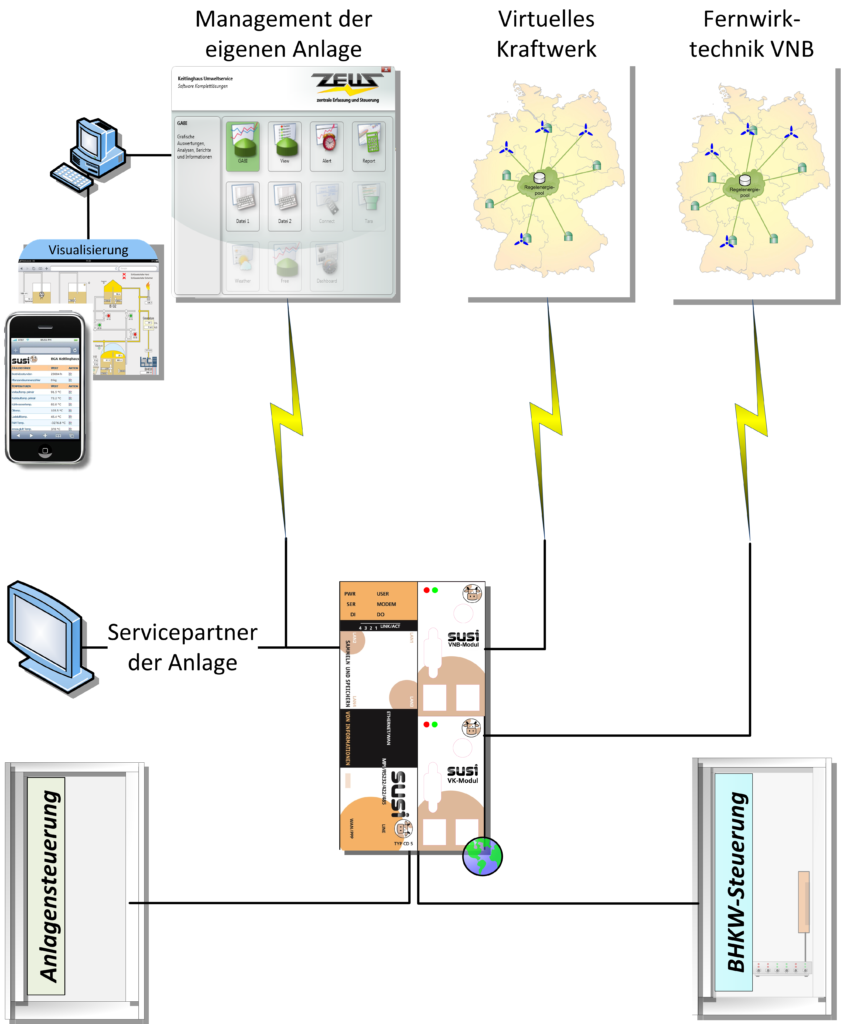 Since February 2010, Keitlinghaus has already connected more than 1,300 CHPs to virtual power plants via the hardware component SUSI. This allows the operators to reap multiple benefits and save money. The operator:
Is controllable according to the EEG 2014 and may continue to do direct marketing, but will only have to decide at a later date whether and with whom he wants to market balancing energy.
Remains technically independent of the marketing partner and, in the event of a future change, does not need to purchase new hardware or undergo new qualifications. This means: no loss of time. No loss of remuneration! No new prequalification necessary.
Can also use the existing technology to automatically extract data from the controlling unit for his OWN documentation and evaluate it – e.g. for the operations diary.
Can also use the same technology to simultaneously meet the requirements of the DSO for feed-in management.
Can use the status indication for external access through the visualisation or on his smartphone. This ensures full control!
Can integrate and control the radio ripple control circuit (Erzman circuit)
Can generate fault messages and alarms
Can connect up to 10 CHP units with one SUSI
Can automatically log control interventions for billing control
Can integrate regulations relevant for safety.
Our compatibility for the benefit of the operator
SUSI meets the latest requirements of the transmission system operators and is already compatible with the following marketing partners:
STEAG AG, Quantum GmbH
natGas
Furthermore SUSI is compatible with the VHP-READY-STANDARD!
SUSI is an open platform to connect every marketing partner and every distribution network operator (DSO). Generally, all partners communicating via the protocol IEC 60870-5-104 or OPC are suitable.
Timetable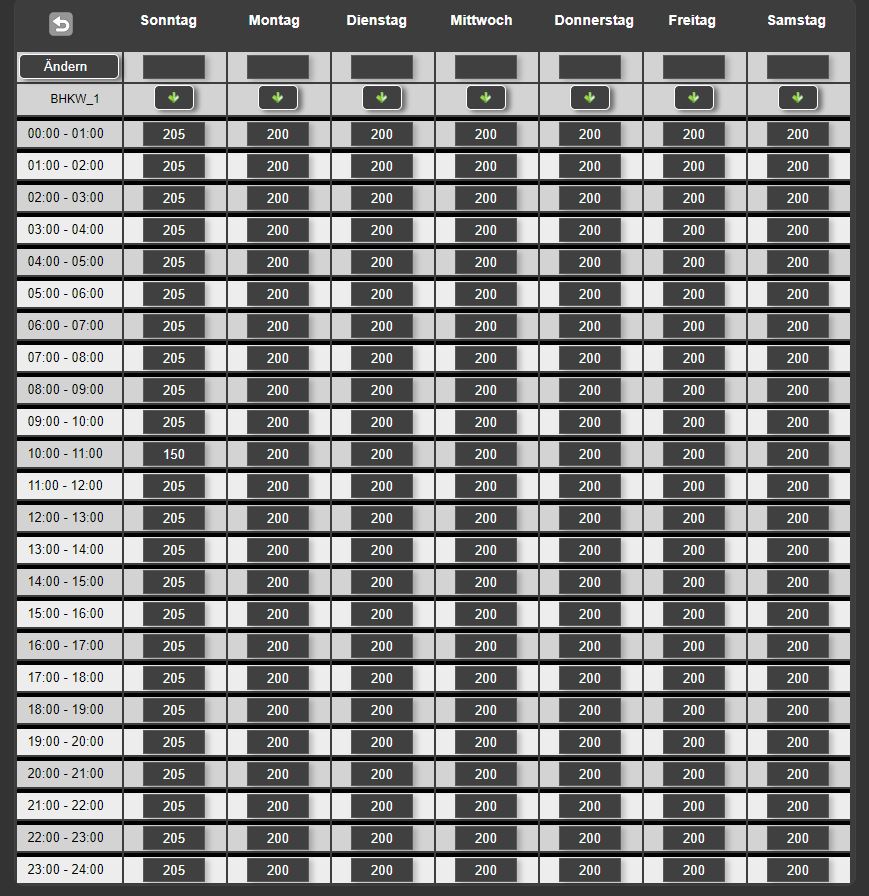 Via a web-based input mask, the operator can enter timetable data directly on the SUSI and thus make his electricity production more flexible, e.g. to obtain the flex bonus. No changes to the control system or CHP unit are necessary. Due to the web architecture, any web-enabled device can be used for input, e.g. a PC, a tablet or a smartphone.
Keitlinghaus is a specialist for the central, technical connection and networking of decentralized energy generation plants as well as for the archiving, documentation and evaluation of logged data.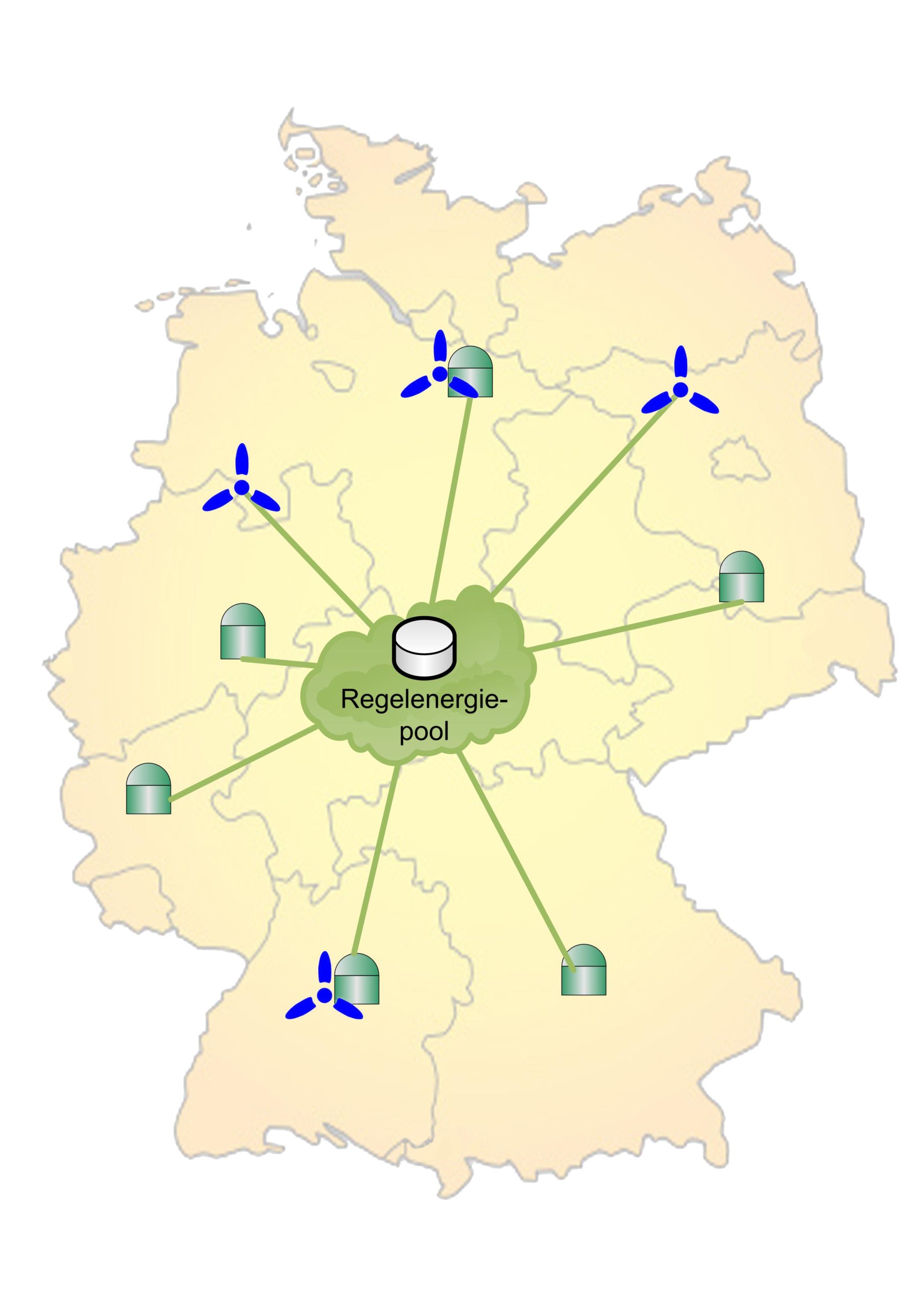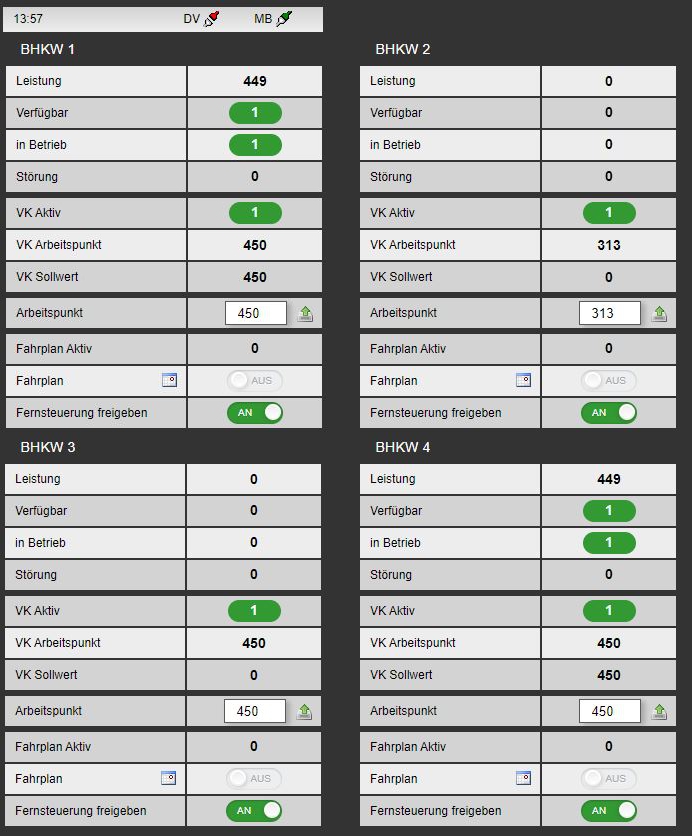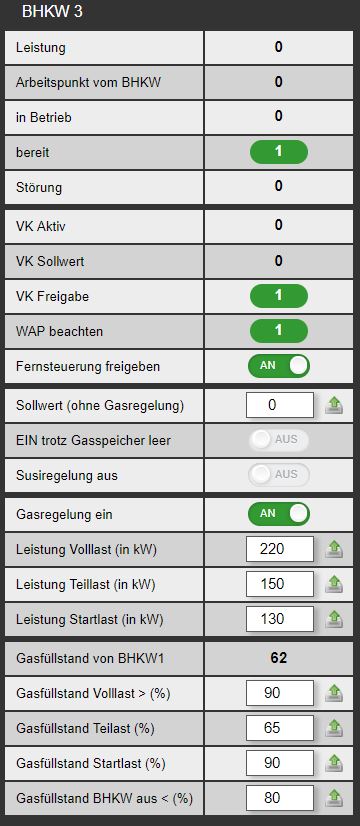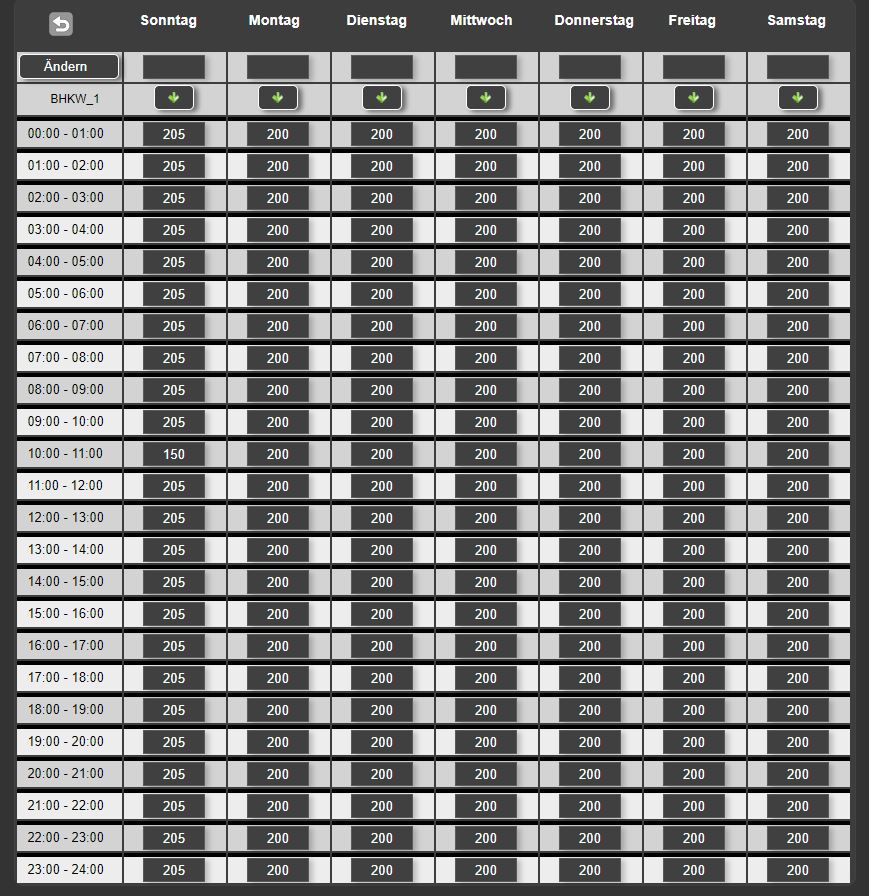 VIRTUELLESKRAFTWERK-01-virtuelles-kraftwerk-frei_DE
VIRTUELLESKRAFTWERK-02-Visualisierung_4_BHKWs-fuer-Virtuelles-Kraftwerk_DE
VIRTUELLESKRAFTWERK-03-SUSI-Visu-Gasregelung_DE
VIRTUELLESKRAFTWERK-04-Virtuelles-Kraftwerk_Fahrplan_DE
---